Sarasota's Top Air Conditioning Repair Contractor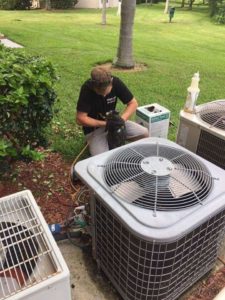 In Florida, air conditioning systems are a very critical part of every home and building. Without a properly maintained ac unit, you would have a very uncomfortable living situation, especially during the hot summer months.
That's why it's important to hire a professional, local Sarasota air conditioning repair contractor when you need ac repair or regular ac maintenance services. We have more than 20 years experience, installing, repairing, maintaining and replacing hvac systems and units. Including commercial and condo ac repair services. You can trust us to provide you with excellent service and a customer satisfaction guarantee at reasonable rates.
There are several government rebate programs, one of which is the FPL a/c rebate program that helps home owners with purchasing and installing a complete high efficiency air conditioning system. This program is designed to make Sarasota home owners have high energy efficient ac units. This of course has the advantage of lowering your electric bill. Especially, if you also consider home insulation installation, a service which we provide.
Local Air Conditioner Repair Services
There are many other local companies that offer these services. So it's important to keep in mind a few simple guidelines to help you hire the most reliable Ac Sarasota Fl company.
The ac contractor should be certified and licensed by the state of Florida, and be able to show proof of such.

Should have highly skilled and certified professionals.

They should demonstrate a thorough knowledge and understanding of the various heating and cooling systems available in the market.

They should know how to identify the underlying issues and provide in-depth analysis of the problem and how it should be address, including whether you really need a new ac, or just ac repair service.

Offer reliable ac servicing and maintenance program.

Offer competitive pricing and timely service.

Offer full guarantees for all installations and repairs done.
Working with our certified professionals, you can be assured of excellent service and high quality. We not only have many experience, but also many happy and satisfied customers.
In addition, we service homeowners, local businesses, and commercial/industrial enterprises in various locations, in the Sarasota area, including, Sarasota, Bradenton, Lakewood Ranch, Bradenton Beach, Holmes Beach, Anna Maria, Venice, Longboat Key, Osprey, and Nokomis, FL.
AC Emergency Repair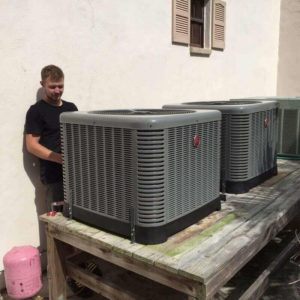 We provide emergency ac repair service, for all hvac systems including heating repair services, furnace repair, air duct cleaning and sanitizing, and indoor air quality testing. We are on call 24/7.
We outline all the costs involved in our estimate so that you can be educated on exactly what will be done and how much it costs. We will even let you know whether it's ac repair that is all you need. Or a new air conditioning unit replacement.
In addition, our ac maintenance service is very affordable, where we perform regular system checks that we schedule once or twice per year to ensure that your heating and cooling systems are operating properly, safely and efficiently.
Our maintenance package often plays big role in preventing serious issues with your hvac system that could cause great damage that ends up requiring costly repairs later. So call us today.