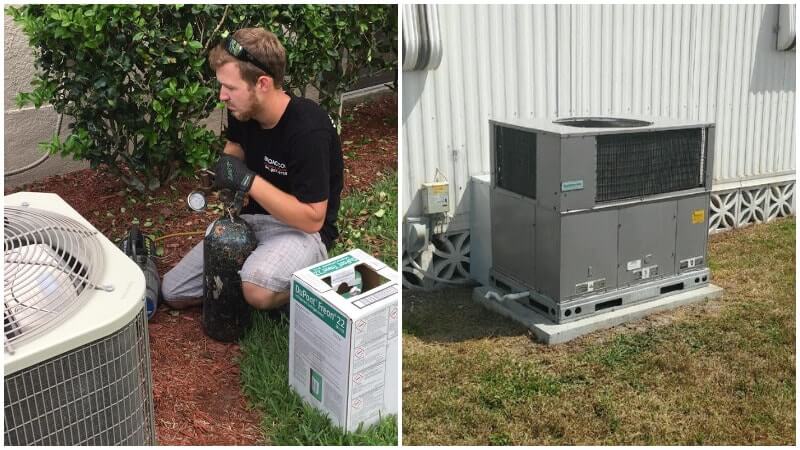 Need ac repair in Anna Maria, FL? It's always important to hire the best and most qualified air conditioning repair contractors. At SRQ AC we guarantee affordable prices and customer satisfaction. It's the reason why many in Anna Maria hire us to do ac maintenance, new hvac systems installation, air duct cleaning, and other hvac services, such as commercial hvac services for local businesses. 
Because of our Florida weather, having the your A/C in perfect working condition is very important as we tend to spend a lot of time indoors, especially during the hot summer months. That's why you need the top local ac repair contractor in Anna Maria, Florida. There are a couple important things to note when it comes to choosing the right HVAC contractor, many of which our previous customers have testified to about us. Here are some of the qualities that make our company the best air conditioning repair contractor in Anna Maria, FL.
HVAC Experience
Years of experience and expertise is paramount when you need an HVAC contractor who can repair or service your central air conditioning system. You need the most experienced Longboat Key HVAC contractors for the best results and great customer service. We can assure you that our company has the best heating and air conditioning/HVAC professionals in Anna Maria, FL.
Our expertise also includes duct cleaning and sanitization services, including heating systems repair and maintenance, as well as furnace repair, indoor air quality services, and blown-in insulation installation. SRQ AC has been providing our services to local residents for a long time, and so you can expect the necessary expertise and customer service to handle all your heating and cooling needs in your home.
Great Reputation
Certainly, you need the most reputable Longboat key air conditioning repair contractors for all your emergency ac repair needs. That's because you can count on SRQ AC for best services and overall guarantee for your money. If you ask for recommendations and referrals to the best air conditioning repair companies near Anna Maria, FL, our name always come up.
With our exceptional services at affordable prices, you can always contact our company any time of the day or night to receive trustworthy heating/air conditioning installation and repair.
Quality Customer Service
It's quite disheartening when you hear of stories of people contacting a local ac repair company only for the contractors to arrive late and take their sweet time and use bait and switch tactics. Well, you can always count on us for professional and courteous service. Our motto is we repair first before replacing an existing A/C unit. We believe in integrity, honesty and saving our customers money. If your HVAC unit doesn't need replacement, we will tell you what needs fixing, give you a fair price and do a good job.
That's we are a trusted Anna Maria, FL air conditioning repair company because we thrive to provide the best results to all our customers, with integrity and exceptional customer service. You can contact us any time of the day or night and receive the best AC service repair as well as any emergency AC repair services in Anna Maria, FL. We also service residents and businesses in Sarasota, Bradenton, Bradenton Beach, Holmes Beach, Longboat Key, Lakewood Ranch, Venice, Nokomis, and Osprey, FL.
Affordable Rates
Most people refrain from hiring air conditioner repair services because they are too expensive. Well, you can always count on our affordable rates because not only are among the most reputable heating and air conditioning/HVAC in Anna Maria, FL, but we are also affordable, and we also sometimes have great deals going on for new ac installation, including financing if you need it subject to credit approval.
So whether you need air duct cleaning services or commercial HVAC/air conditioning services, you can always count on a great and fair price you will love for any and all AC repairs. We sell and install new AC units at affordable rates as well as providing financing subject to credit approval. Call us today to see if you qualify for financing.
Licensing And Certification
Finally all our Anna Maria air conditioning repair contractors are licensed and certified. They are well educated and licensed to handle AC installs, heating, furnace, and air conditioning repairs, and insulation installation. 
Contact us today and hire the best HVAC and air conditioning repair contractor in Anna Maria, FL. You can rest assured that you're getting the best services.
We serve all local residents and businesses in Anna Maria, FL.