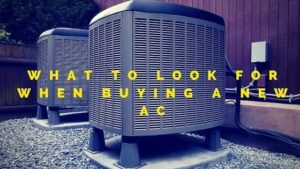 Your old heating and cooling unit is showing signs of age, breaking down often, not operating efficiently at it used to. No amount of coaxing or replacing parts is bringing it back to life. The only thing left to do now is to replace it with a new AC unit.
So it's important to keep in mind a few things, to help you buy a new air conditioning system that will serve your household well for many years to come.
The AC Unit Size
Just as houses come in all sizes, the same is true for air conditioning units. The goal is to identify which air conditioners are large enough to maintain the desired indoor temperature, no matter how much heat and humidity is brewing outside.
Your first thought may be to only look at ac units that are the same size as the old one. Forget that approach and instead have a hvac contractor give you a fresh inspection of your home. Many things will have changed since the last unit was installed, like energy efficiency and consumption. That means an air conditioner of the same size is no longer the perfect fit for you home. Therefore, by having a reputable hvac contractor like SRQ AC give you a professional opinion based on current technology, you stand a better chance of getting the right air conditioning unit that is perfect for your home and fits your budget.
The Energy Rating
Also referred to as the Seasonal Energy Efficiency Ratio, or SEER, all air conditioners and heat pumps are rated using this system. SEER measures the cooling efficiency of an air conditioning or heat pump unit. Basically, a higher SEER rating means the heating and cooling unit is more energy efficient.
It's common for older hvac units to have a SEER rating of 6 or less. The minimum acceptable SEER rating for a new air conditioner being sold today is 13.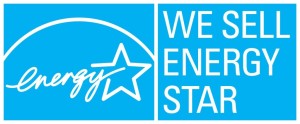 In addition, look for air conditioners that have an Energy Star label, which generally means that the hvac unit is more energy efficient and consumes less power. Sometimes up to 50% less power than older models, to do the same amount of work to cool your house. We at SRQ AC only sell Energy Star rated air conditioners and heat pumps, in addition to installing them also.
Right now, we have a special going for Free duct cleaning and sanitization with the purchase of a new air conditioning system. Financing is available subject to credit approval. To take advantage of this right now, call us today for more details and mention this offer. 
The Features
Technology has so advanced today that, in addition to more energy efficient air conditioning systems, some A/C models can now be remotely controlled from a smartphone. Such hvac systems come equipped with the ability to connect to your home network, and an accompanying app for your iPhone or Android smartphone to control your A/C unit.
Also, modern AC units are more quiet and produce less noise than their older counterparts, which is especially great for light sleepers.
Remember to also check the manufacturer warranty when buying a new ac unit. Some manufacturers have longer warranty periods for their models, so check with your hvac contractor or visit the manufacturer's website for more information about their warranty period. In addition, ask the hvac company you have contracted to install the A/C about their service guarantee, and if they provide any. 
In conclusion, you might also consider insulating your home when installing a new air conditioner unit. Home insulation can greatly lower your energy costs, and is a great addition along with a new air conditioning unit, to get maximum benefit in lowering your heating and cooling bill. We at SRQ AC also perform home insulation installation services.
We have been serving local residents and business in Sarasota and the surrounding cities and area for many years now, including Bradenton, Siesta Key, Bradenton Beach, Nokomis, Anna Maria, Longboat Key, Lakewood Ranch, Osprey, Holmes Beach, and Venice, FL.
Call us today and ask for a free estimate and consultation.