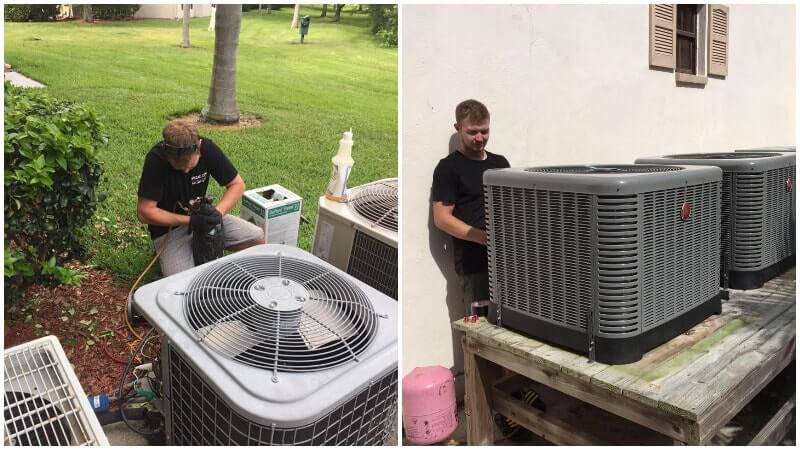 Looking for the best Holmes Beach air conditioning repair contractor for emergency ac repair service? If you live in Holmes Beach, FL, our HVAC professionals at SRQ AC can give you a free quote over the phone, or a free in-home estimate.
Reputable Air Conditioning Repair Contractor
We believe in repairing first before replacing a HVAC unit, because we value our integrity and we believe in saving our customers money in the process. That's why we are a trusted, local air conditioner repair contractor in Holmes Beach, FL and we often get asked for a second opinion if a previous quote given to a customer by another hvac company doesn't sound right to them.
AC Maintenance and Inspection
It's very important to have your air conditioner working properly, especially here in Florida as it gets hot and humid. However, many times the problem is many of us forget to schedule regular ac maintenance and inspection. Of which a good time to do so would be right before summer, or during the winter months. Problems often arise if we don't do regular ac maintenance and inspections, which are actually very inexpensive to do.
Without preventive maintenance the next thing you know, your A/C stops working and now you may be in for a really expensive ac repair or replacement. That's why it's good to contact a reputable hvac contractor like SRQ AC to schedule an AC inspection and maintenance service. 
By getting regular preventive A/C maintenance through SRQ AC to do a yearly maintenance check up, you can avoid minor or small issues from becoming full-blown problems.
Emergency A/C Repair
Sometimes emergency ac repairs are unavoidable, so when such problems arise, don't panic, call SRQ AC. We are open 24/7 and our company provides emergency heating and air conditioning repair service to residents and local businesses in Holmes Beach, FL.
We also service nearby cities including Sarasota, Bradenton, Bradenton Beach, Osprey, Nokomis, Longboat Key, Anna Maria, Lakewood Ranch, and Venice, FL.
Other HVAC Services
Our other hvac services that we provide in Holmes Beach include: 
–Air conditioning repair services
–AC inspection and maintenance
–New HVAC systems sales and installations (we sell all makes and models)
–Air duct / Air vent cleaning and sanitization services
–Heating systems repair and maintenance
–Blown-in insulation installation.
Commercial HVAC & AC Repair
Apart from providing residential HVAC maintenance and repair services, we also service many local businesses in the area including apartment and condo high-rises, restaurants, office buildings, warehouses, and more. So call us today for a free estimate if the A/C system in your building, or place of business breaks down. 
Financing Of New AC Installations
If you need to replace your air conditioner unit and it has come to the end of its lifespan, we can help you in getting financing subject to credit approval. We sell all makes and models of A/C brands and often we have special offers and deals going on. So give us a call today to inquire about financing or current special offers, or for any other emergency ac repair service you need.
We service all of Holmes Beach, FL.