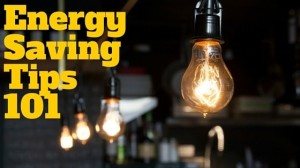 Saving energy at home results in saving money for you, as energy efficiency always helps to lower your power bill. And it's not just technological advancements that can help you save money.
But also how we use the technology and the more energy efficient equipment in our homes, like your heating and cooling systems. Specifically, developing energy saving habits that help drive your electricity costs down.
Energy Saving Heating & Cooling Tips
So today we will talk about a few time tested, energy saving tips and how they can help lower your home energy consumption. Thus, saving you money.
-When buying home appliances, always choose those that are energy efficient, and make sure they have the Energy Star Rating. This doesn't just save you money in the long run, such appliances are also good for the environment because they use less energy when operating.
-Remember to change or clean your ac air filters at least once a month. This helps to keep your air conditioning system running at peak performance, especially during the hot Florida summer months.
-Give your Air conditioning system a tune-up. It's always a good idea to have a semi-annual preventive ac maintenance because running an inefficient heating and cooling system increases your monthly energy bill.
-Always keep your exterior windows and doors closed tightly when your AC is on.
-Switch off your kitchen and bath exhaust fans, especially bathroom fans when they are no longer necessary.
-Set your thermostat to "auto" instead of "on" to save energy. When you leave it in the "on" position, your ac will keep on running constantly, even after reaching the desired room temperature.
-Consider installing a programmable thermostat. This auto adjusts your temperature during the day
–Open the interior doors in your house, so that cooled air may flow freely throughout your home.
-Did you know that using ceiling fans can help you cool off for less? In fact, you should consider installing more ceiling fans, because the cool breeze from a ceiling fan can make you feel 3-4 degrees cooler. Remember though, to turn them off when you leave the room.
–Raise the temperature on your thermostat by a few degrees when leaving for a vacation, or when nobody will be home the entire day. Why cool a house when no one is there?  This will help lower your cooling costs.
-Insulate your home. Insulation keeps hot air outside during summer, and hot air inside during winter. You will notice your air conditioning system running less, thus using less energy and saving you money. We install home and building insulation. To find out more about our insulation installation services, click here.
There are more energy saving tips that we cover in our next blog post, (click here to read). Some will require more effort, or more money to implement. But the above tips mentioned in this post were meant to be simple, free and/or very inexpensive to implement. You can start saving money and energy today when you start using them.
We serve the local Sarasota community and commercial businesses and also nearby cities and towns including in Bradenton, Bradenton Beach, Lakewood Ranch, Osprey, Nokomis, Siesta Key, Anna Maria Island, Holmes Beach,  Longboat Key, Venice, FL and the surrounding area.
To see how we at SRQ AC can help you insulation your home, get a new ac unit (financing is available subject to credit approval), or do a routine ac maintenance contact us today.
Related Blog Posts

Importance of Regular Air Conditioning Maintenance
About SRQ AC – Sarasota FL
Follow us on Twitter here:
Like us on Facebook
Connect with us on Google +