Sarasota's #1 Furnace Repair Contractor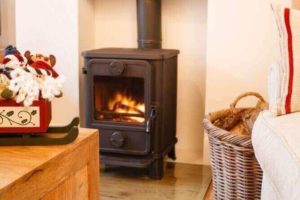 Did you know that summer is best time to have furnace repair and maintenance work done on your furnace and heating systems? Therefore, it's important to call the best and top HVAC service in Sarasota FL.
We also serve residents and local business communities that need ac service in many locations in Sarasota and Manatee counties including, Bradenton, Lakewood Ranch, Bradenton Beach, Holmes Beach, Anna Maria, Venice, Longboat Key, Osprey, Nokomis, FL, other nearby cities in the Suncoast area.
Florida has mild winter temperatures, and we depend more on air conditioning and cooling systems than central heating systems. Nevertheless, because in many cases we have temperatures dipping too low for comfort, and also because some homes, especially single family homes, and those that don't have proper building insulation installed, you find that you need a properly functioning and efficient heating system to keep you warm during those cold winter nights.
Furnace Maintenance
Therefore, preventative furnace maintenance is recommended to make sure there are no hidden furnace repair issues lingering in the background. We are professional experts in heating and cooling systems. This is a list of some of the things we look at when we are checking out your furnace and heating system:
We confirm that your furnace and heating cycles all through to shut-down through the thermostat.

We ensure the thermostat reads accurately by checking the return air as well as the supply air.

We level and clean your thermostat as it ensures proper functioning of the furnace. This is especially important for old furnace systems.

We ensure the safety switch on the furnace door is unobstructed and clean.

We check for possible raveling and burns, loose tape, and loose wire nuts on electrical connections and wires.

We inspect the chimney and the vent connection to ascertain their condition as that can deteriorate over time.
With cleaning and maintenance of your furnace and hvac system, you avoid costly replacements and overhauls and you get to enjoy your heating systems for a long time to come. We are licensed and insured, and we provide emergency AC Sarasota services in addition to our affordable maintenance package.
We also provide air vent cleaning, commercial hvac services for local businesses, indoor air quality checks and inspection service, and new hvac sales, installations, and/or replacement. Financing is available subject to credit approval. Call for more details.

We are on call and available 24/7 should you ever need assistance at odd times of the night.
We are local and have been providing our heating and cooling systems services in the local area for many years. To request a free estimate, call us today!